Contemporary Design Style
Clean lines and solid colors define this design style. Neutral bases with loud, colored accents are common, as is low furniture and simple designs. Plain shapes are key, and minimal accessories and smoother, calmer surfaces are also important factors in contemporary designs.
Country Design Style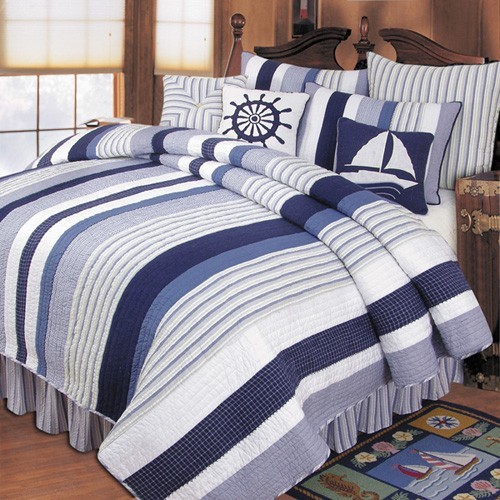 Characterized by a rustic quality, the country design includes floral, checked, and striped fabrics and soft, muted colors. Furniture and accessories have handmade quality, and white accents are common. The country design style is generally seen as having a rustic elegance.
Eclectic Design Style
Focusing on the core principles of design, the eclectic style combines elements from other design styles to create imaginative and creative looks. Surprising contrasts, several different types of fabric, and a cohesive composition perfectly define the eclectic design. Styles such as Beach Bedding or Nautical Bedding fits into the definition of electric design style.
Modern Design Style
The modern style is all about "less is more." Minimalist décor, clean lines, and neutral colors make up the modern style. Organizational symmetry and geometric shaped accents are common, and shiny surfaces are a must.
Shabby Chic Design Style
Inspired by typically cottage décor, shabby chic design generally includes a lot of white—furniture, fabric, décor, and more. Purposely antiquating pieces of furniture and including soft colors to bring about airiness are typical of shabby chic design.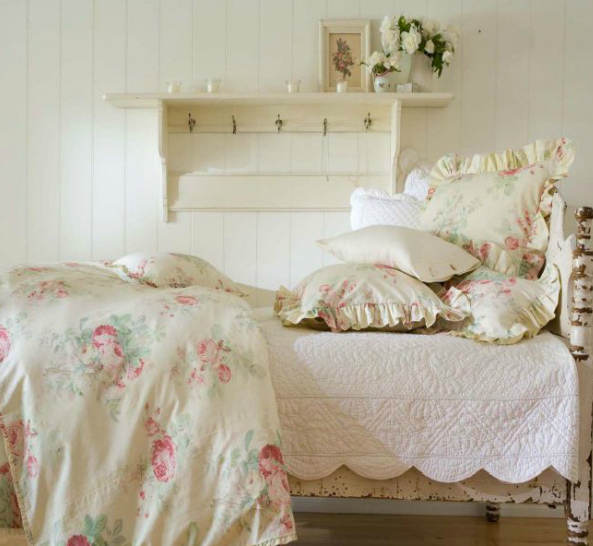 Art Deco Design Style
Gaining most of its popularity in the '20s and '30s, the art deco style is characterized by geometric patterns and sleek designs. Most often accented by mirrors, chrome, and glass, art deco furniture is primarily made up of wood and contains many rich colors.
Western Design Style
Unrefined wood, plaid prints, and worn leather make up a significant part of western design. Add in stone accents, other natural elements, and large furniture, and you have a perfect western style design.