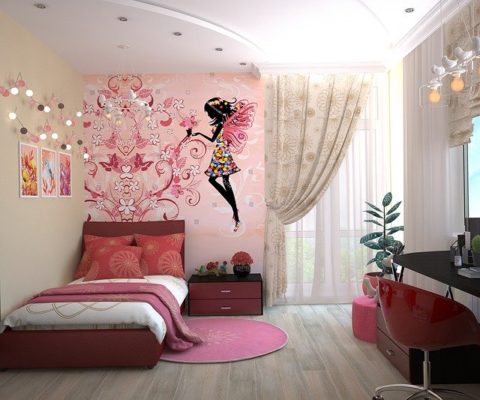 Your daughter is ready for a new bedroom. And what your little princess wants, she usually gets. If you're stumped for design ideas, you've come to the right place. The Home Decorating Co. offers plenty of comfortable, affordable bedding options that make a great base to build an entire room. We can supply the furniture and fashionable accents – the design is up to you!
Here is a trio of chic bedroom ideas that any girl will love.
Posh Princess Palace
Let's face it – every girl has dreamed of becoming a princess. With a royal-themed makeover, you can turn any bedroom into a worthy retreat. Colors and fabric types work in harmony for this type of room; think bold pink hues paired with a billowy cotton comforter. If you're going the royal bedroom route, try our Royal Princess bedding collection, with style and support fit for a queen. With this comforter, every night is truly happily ever after!
The Flash Factor
No matter her age, flashy patterns help establish a girl's bedroom as her stylish sanctuary – and also make a bold design statement. Zebra prints are always popular, along with bubbly dots or colorful leopard-inspired bedding. And if her attitude runneth over, perhaps a skull array comforter will turn the trick.
Cultural Cache
As your little girl becomes a young lady, you'll want to add a little more sophistication to her bedroom decor. You can't go wrong with an Eiffel Tower-accented bedding ensemble, complete with a French script pillow and feminine pink accents all over. If her preference is more traditional, check out our exclusive Laura Ashely Girls' Sophia comforter set.
Those are just three ideas. Browse our premium selection of girls' bedroom products. We offer a great variety of bedroom building blocks for both younger and teenage girls.
With the Home Decorating Co. in your corner, you won't be limited by the selection, value, or style. In fact, when it comes to creating the dream retreat for your girl, the only limit is your imagination!