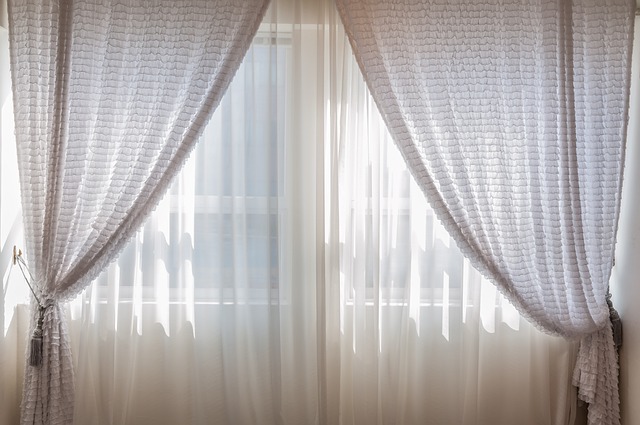 Curtains not only add privacy to a room, but they can also be the perfect final touch to complete the appearance of a room. However, simple mistakes when measuring your curtains can lead to a huge headache as you spend time and money hanging them just to find out your measurements were wrong. By taking a minute to properly measure your window, you'll avoid common mistakes when you go to hang your curtains. All you'll need is a tape measure, a pencil, and a piece of paper.
Luxurious Styles
How you measure your window depends on the type of look you want. For the luxurious look, you want your curtains to be hung as close to the ceiling as possible while leaving enough length to allow them to flow to the floor. To accomplish this, you'll measure above your window as close to the ceiling as you can get down to the floor, then add 8 to 10 extra inches. To find the ideal width, measure the width of the window, and multiply by three.
Traditional Styles
To measure curtains for the classic tailored look, you'll want to hang your curtains about 6 inches above the window frame, but three inches beyond the window frame on the bottom, but this can be adjusted depending on how long you want the curtains to hang. Measure the width of the window and add one-half inches of the width to increase the fullness of the curtains; thus, helping to hide the window frame.
Contemporary Styles
To achieve the contemporary look where the curtains touch the floor, you'll measure from 6 inches above the top of the window frame to 1 inch above the floor. Next, measure the width of the window and add one half to three times more inches depending on the level of fullness you want.
As a general rule of thumb, the higher you hang your curtains, the more inches in the width you'll want to add to achieve the ideal look. It's also best to use a metal tape measure instead of a fabric tape measure, which can bend, causing inaccurate measurements.
Add style and privacy to your room by taking the necessary steps to properly measure your window for curtains.